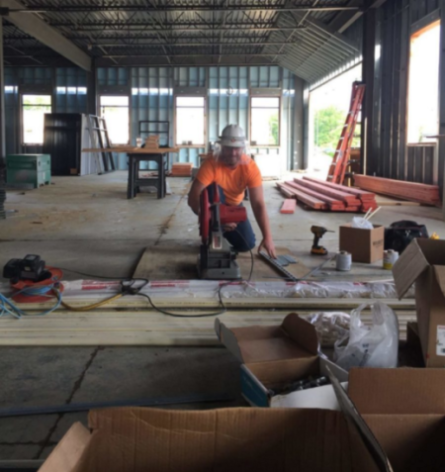 You can use these sections to highlight the features of heading. Use these paragraphs to focus on the topic you want. Make sure you keep it short and attractive.
Commercial Plumbing
We focus on commercial new builds and remodels in the Central Ohio area. Although we are a small outfit, we regularly take on large industrial projects while still providing quality service.
Residential Plumbing
We extend our expertise into residential new builds, remodels, and alterations. We are able to take our knowledge from the commercial job site to the residential job site and provide the same quality product.
We enjoy working directly with homeowners on any projects from installing a new water heater to redoing a kitchen. Residential service work can be scheduled depending on the type of service required and when the service is required. We are not a 24-hour service company and we do not take emergency calls.
Medical Gas
6010 certified installers since 2002, prepared to work with you every step of the way. Our experience includes work within dental offices and small to midsized medical offices. However, we have and will continue to work on all types and sizes of medical gas projects.
Backflow
Backflow test certified since 2014 serving the residential sector and commercial sector. Backflow testing is essential to the health and wellbeing of the community and we are proud to offer this service.
Consulting
We will work with customers in the designing and planning process of plumbing systems. Having an experienced installer involved in the plumbing planning will help cut costs, save time, and allow for a more efficient system. We will be available to walk potential job sites, meet with owners and designers, and speak over the phone. Our consulting services will be charged at an hourly rate allowing for flexibility for us and for our customers.